Creative queer people are needed to create spaces, physically or digitally to bring the LGBTQ+ community together and to amplify our voices.
On your face is a queer platform aiming to bring the queer creatives of Wales to the forefront. Through the creation of a directory of LGBTQ+ creatives of Wales
(onyourfacecollective.org)
, queer content and spaces, we want to showcase the LGBTQ+ musicians, designers, writers, artists and photographers of Wales.
Most importantly we want to create opportunities and jobs by and for the queer creatives of the area and bring the queer community together.
If you are a queer artist, illustrator, photographer, writer, singer, musician, filmmaker…. In other words, if you are a queer creative and want to have your work showcased, get in touch and
apply
.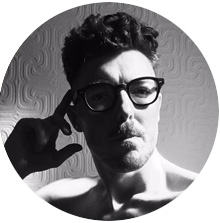 Alun Davies
Claudia Rubio Sasaki
Àfrica Ollé
We are looking for core members!
We are looking to create a diverse team in order to have a variety of events that are inclusive and accessible and to make sure we represent a diversity of creatives.
Our aim is to have a representative of each group within the LGBTQ+ community, we want the team to be inclusive and diverse. Because of this we are hoping to have a majority of queer people of colour, women, non-binary, genderfluid members with a minimum of two disabled queer artists.
We are
currently looking for
two more members who identify as
queer, trans or gay POC
.
We are also looking for two
disabled queer people
,
If you are passionate about the LGBTQ+ community and the arts and fit any of the criteria, contact us at:
onyourfacecollective@gmail.com
Some of the projects we are working towards are:
Applying for funding, organizing events, looking for queer creatives, creating online content, organizing meet ups, shaping the collective's vision and future!
At the moment this is a volunteer role but as we get further along this will change as we get funding.
The commitment from each member will vary, depending on each person and their situation, their skills and how much time they are able to give. We are aiming to have a meeting every two weeks.
The tasks or jobs for each core member will depend on people's interests and skills.