Welcome to the underground world of Small Miracles, a dynamic New Wave quintet from Cardiff. Drawing inspiration from the early New Wave movement of the late 70s, Small Miracles infuse elements of Punk, Glam and Grunge into their genre-bending sound. Their music has a distinctly retro feel, finely balancing heavy grooves and breakdowns with catchy hooks and choruses to relay their bold, queer message.

Small Miracles comprise of Finn Pelling (lead vocals, rhythm guitar), Jim Webster (keys, organ), Steve Kenward (lead guitar), James Sarson (bass) and Lucas Eldridge (drums). Their eclectic array of influences include New Wave staples Blondie, Talking Heads and The Cure, as well as Pixies, Queens of the Stone Age and Idles in their heavier moments. Small Miracles' debut single, Tonight, is available on all major streaming platforms now.








Finn Pelling (they/them)

Finn is a queer, trans non-binary musician, artist and performer. They are the frontperson of Small Miracles (lead vocals/rhythm guitar) and have been involved with performance art in Cardiff and London, including work around queer transformations, tarot and movement. Finn used to own and run Gentileza, a queer community artspace in one of Cardiff's arcades, where they hosted a weekly Hootenanny. Their first band, Finn & The Jacques, was a Glam Folk trio founded by Finn, Steve and Jim, which was the basis for Small Miracles.


Steve Kenward (he/him)

Steve is the lead guitarist of Small Miracles, currently working for a charity in the arts sector. He is a passionate musician and a talented songwriter/composer, with a focus on collaborating with underrepresented voices to give them a voice through music and songwriting. Steve also plays lead guitar for Cardiff metal band Altered Myths, and his alter ego, The Warden, is his solo project, developed during his Masters in Songwriting and Production at USW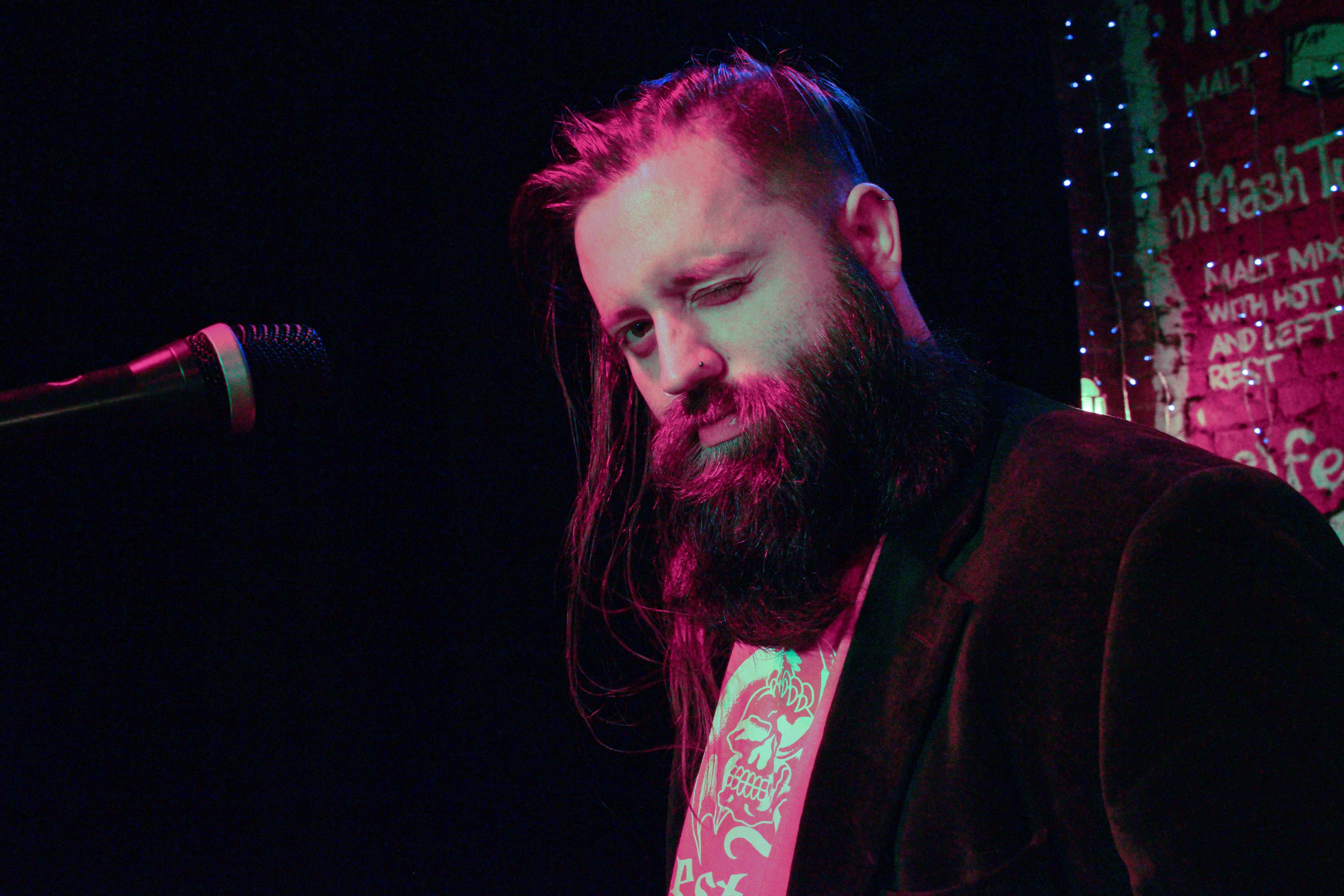 Jim Webster (he/they)

Jim plays keys and organ in Small Miracles, and is a versatile multi-instrumentalist. He has played with most musicians in Cardiff at some point due to his astounding musicianship and fluency, and is now starting up his own solo project, Jimmy Boy Blue. They have hosted numerous open mics over the years, as well as various other events. Jim is also playing on the scene with queer icons, Telgate.


James Sarson (he/him)

James is the bassist for Small Miracles and a talented queer singer-songwriter in his own right. He is currently working in the education sector and is training to be a counsellor, having spent time working in the NHS. James's former band, Glass Jackets, were on the verge of a nationwide tour before lockdown. He is deeply passionate about nature, frogs and his pet rats.




Lucas Eldridge (he/him)

Lucas plays drums in Small Miracles, and also writes his own music on an array of different instruments. He has a masters degree from USW in Songwriting and Production, and enjoys creating music and working with graphic design. He is also working in the education sector and was the drummer in Glass Jackets