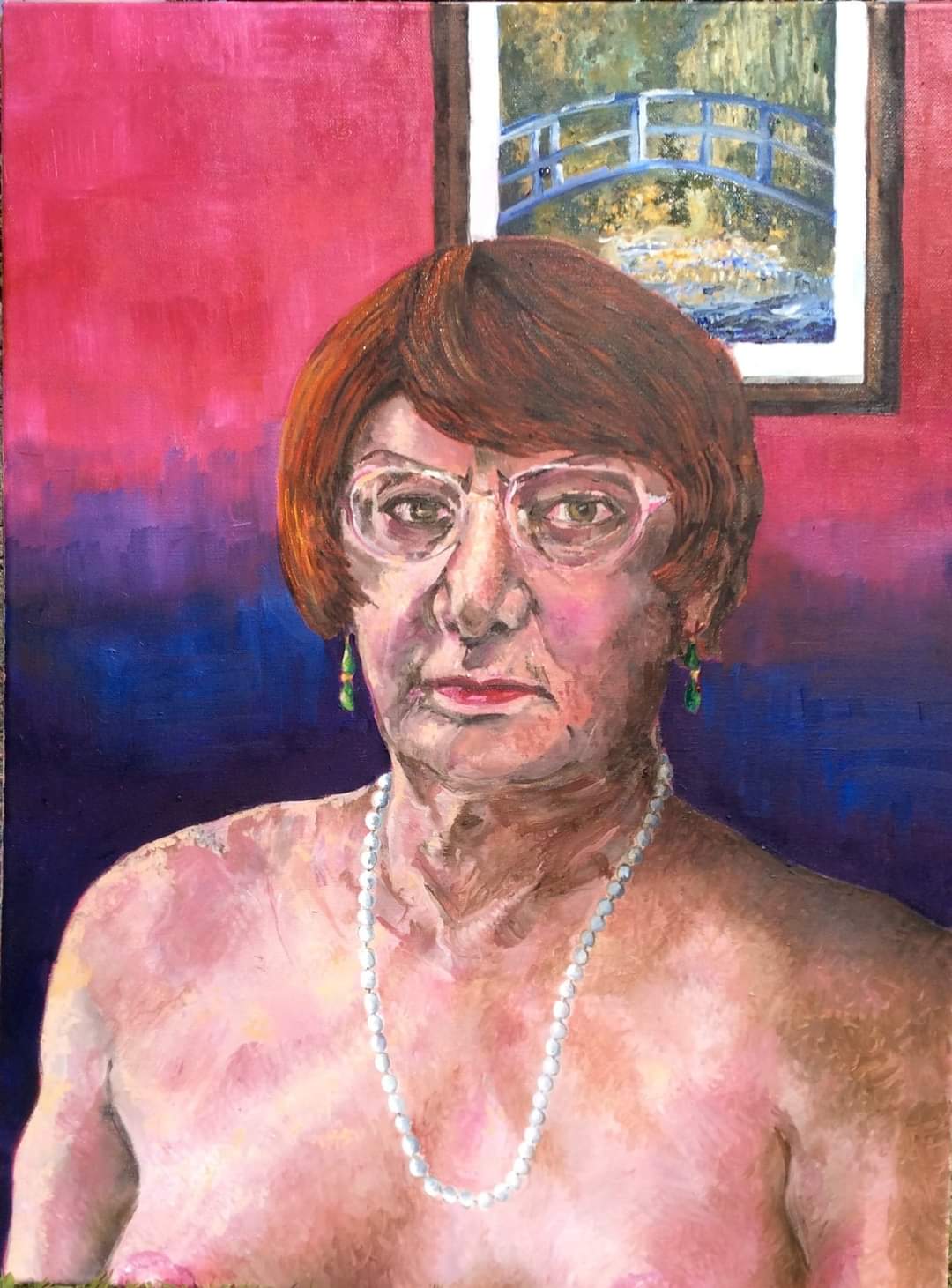 I have had many careers, from psychiatric nursing to teaching. I seemed to be unable to focus on any and failed to "reach my potential". Being trans dominated everything and despite several attempts to become more male than male I failed miserably. My earliest memory of dressing was aged six.
My mother did take me to the doctors, aged 12. He told me to do plenty of cross country running!
A different generation... Anyway I did become very good at running but it failed to stop my dressing. One constant in my life has been my desire to draw and paint, like my trans status it has been with me all my life.
In later life I finally grasped the nettle and was eventually referred to the Gender Identity Clinic at Charing Cross Hospital five years ago, and was prescribed hormones and testosterone reducing injections. I have been living full time in my preferred gender, female, for the past five years. Finally in September 2018 I had gender reassignment surgery at Charing Cross Hospital.
I now identify as a transwoman. I am an artist, sometime poet, and storyteller, not necessarily in that order. I also work as a cleaner, it helps pay the rent, just!
I did a BA Fine Art at Birmingham Institute of Art and Design and an MA Fine Art (Painting) at Aberystwyth